Pennsylvania Voter Election Protection Volunteers Needed!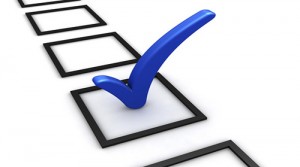 While an injunction has stopped the PA Voter ID law from being in effect, there is still a great chance that confusion surrounding the law as well as other issues will disenfranchise voters this coming election day in the Keystone State, and a number of nonpartisan groups under the banner of the PA Voter Coalition are organizing volunteers to serve as election protection monitors. The coalition has developed a list of over 50 voting precincts where problems may occur, however because of the confusion surrounding the Voter ID law, almost any polling place could experience issues.
In the Philadelphia area, the Committee of Seventy is organizing efforts. In the Pittsburgh area, Celeste Taylor (BPEP) and Matthew Goodro (Common Cause) are organizing volunteers, and Common Cause is working across the entire state. 6-8 volunteers are needed per precinct. Anyone interested is encouraged to sign up or get more info at  the 1-866-OUR-VOTE hotline, or contact Matthew Goodro, mgoodro@commoncause.org.
Image: 
 Some rights reserved by League of Women Voters of California