How to register to vote.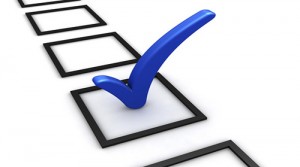 Voter registration varies from state to state, and a great website that can answer all of your questions is administered by the Lawyers Committee for Civil Rights Under Law. As a majority of my readers are in Pennsylvania, here is the info for you: http://www.866ourvote.org/state/pa
PA Eligibility Requirements to Register to Vote
Citizen of the United States for at least one month before the next election Resident of PA and the election district for at least 30 days before next election 18 years of age on or before the day of the next election. You must register by October 9th 2012 to vote in November!
PA Registration required for any of these changes
Residence
Name
Political Party