Tag:
Pennsylvania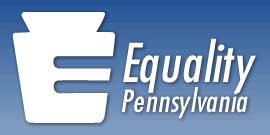 Our senior US Senator Bob Casey is now one of only 10 Democrats in the U.S. Senate to still oppose marriage equality. Make a plan to call his office TODAY and politely tell him that you are a member of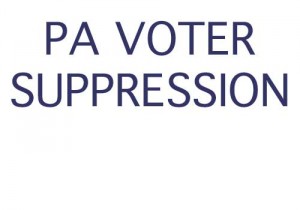 Late Friday, word came out that we would see a PA Senate committee vote on PA HB 934, a Voter ID bill and a full Senate vote is possible later this week. Like many states across the country where Republicans
Ted Martin, Executive Director of Equality PA emailed me about my post the other day concerning the endorsement of candidates.  Originally, I was going to add this as a comment to the blog post, but then decided to post it
I suppose nothing from an industry perspective. The Oil and Gas industry has invested $334,500 to make back ONE TRILLION DOLLARS tax free. That's a pretty good Return on Investment, isn't it?
Dan Onorato wants to keep the focus on the Pennsylvania economy and jobs and maintain the status quo on this social issue, and Tom Corbett is focused on increasing government control in individual's lives.
So, I was thrilled to see a GSA with so many smart, active and courageous young people involved, and exited to think about the role they will play is the struggle for full equality. They will be tomorrow's leaders, helping
If we can get back to a simple majority ruling, we can actually see government begin to work again!
Onorato set out a plan for winning. There are more registered Democrats than Republicans in the state. If they turn out and vote, we win. Sounds simple, right? Simple but maybe not easy. The key now, is getting out the
However, he has now demonstrated a part of his real agenda which could not be more anti-LGBT by filing a brief in the California Prop 8 case. To be clear, the Prop 8 case, by everyone's estimation wouldn't have