Posting this is totally different for me! Â But in the midst of the heavy political stuff, doesn't some absolutely beautiful photographs sound like the perfect break? These images are amazing and gloriously colorful. Hope you enjoy them as much as I did. This is one of my favorite from the whole set, but please follow the link and look at them all!
Note:
I'm sorry if I mislead anyone. These 30 images are not mine! Â I am simply displaying a link to this extraordinary gallery of images, and saying something about how they remind me of some of my own work. If you click on each image, you can learn more about the image, including the photographer who took it.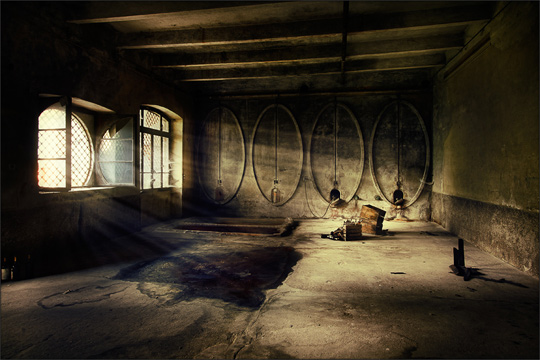 While my shots are nothing in comparison, these reminded me of 2 sets of images in my past. The first, are photos of the fort at Belfast Maine, I took them while studying at at the Maine Photographic Workshops. The second was a falling down house in Ohio near where I was living. My Great Aunt Florence who was a wonderful amatuer photographer, called the house images too busy. I remember her telling me to focus and tell a story in an image rather than try and capture the whole of it all. She would be pleased with how my work progressed I think. If I can put my hands on these images, maybe I'll post some as a follow up to this post.
30 Incredible Examples of Urban Decay Photography | Inspiration.