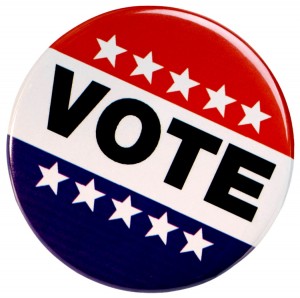 I get so frustrated when I hear LGBTQ persons clam that their vote doesn't matter, especially when it comes to state-wide elections. And, this year's general election is critically important for anyone who cares about progressive issues in general, and LGBTQ issues specifically. Because, we will be voting on members of the judiciary.
Ted Martin of Equality PA puts it this way:
The history of the state courts in Pennsylvania has not been favorable on legislation regarding LGBT rights. In 2002 the state legislature passed a law to include LGBT people in hate crimes protections. That law was overturned in 2007 on a technical issue in the state courts. As a result, LGBT people still do not have hate crimes protections in Pennsylvania.
The past year has been an exciting time for gays and lesbians as marriage equality has become the law of the land because of judicial rulings on the constitutionality of same-sex marriage bans. Court rulings will continue to be crucial to our goal of full equality. Please do your part and help elect fair judges.
Here are the Equality PA Endorsed candidates.
– Christine Donohue – Supreme Court
– Kevin Dougherty – Supreme Court
– David Wecht – Supreme Court
– Dan Clifford – Montgomery County Court of Common Pleas
– Abbe Fletman – Philadelphia County Court of Common Pleas
– Chris Mallios – Philadelphia County Court of Common Pleas
– Hugh McGough – Allegheny County Court of Common Pleas
– Mia Roberts Perez – Philadelphia County Court of Common Pleas
– Michael Wojcik – Commonwealth Court
– Heather Arnet – PA State Senate, District 37, Allegheny & Washington County
– Bruce Hanes – Register of Wills, Montgomery County