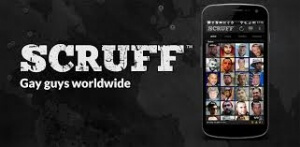 Saw an interesting article about how the hookup app, Scruff, was used to gather some polling data regarding the upcoming election:
According to a new unscientific poll of Scruff users released last week, Clinton is the clear favorite of gay men who use the app. Clinton's support is more than double Sanders' and she would win the gay vote in every Super Tuesday state except for Sanders' home state of Vermont. The poll surveyed nearly 15,000 Scruff users in the United States.

63% of respondents indicated they prefer Clinton over Sanders who garnered 31%. Nine times as many respondents (72%) identify as Democrats as versus the 8% who affiliate with Republicans. Donald Trump was the clear favorite of Republicans with 39% of respondents choosing the former reality show star.

While the limits of the poll are obvious since the hookup app only polled gay men who use their service, it's still worth a second look. Why would respondents so clearly choose Clinton over Sanders by a larger margin than the general population?

(http://www.lgbtqnation.com/2016/03/will-gay-men-deliver-for-hillary-clinton-on-super-tuesday/)
Here's the telling part in my opinion:
While Clinton has become linked to President Obama's push for LGBT rights, Sanders has remained a relative unknown to the gay community. With a focus on income inequality, Sanders' record on LGBT issues hasn't been forefront in his campaign.
Guys on the app Scruff are more likely better off financially, and relate less to the need for greater income equality.
But there is another reason too I think. Gay guys always rally around and support the strong woman figure, especially when that woman has a history of being attacked by the status quo men in power. And both of these things are true. The patriarchy has been out for her for as long as she has been in the public eye, and she is one of the strongest women politicians we have ever seen.