This post is the first of a two-part post. Part 2 is here.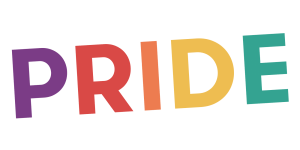 It was an odd and awesome juxtaposition of events two weekends ago. The Orlando massacre happening Saturday night/Sunday morning as Pittsburgh Pride was in full swing. As the Delta Foundation prepared for the two most important events of Pride: the Pride March and PrideFest, Pittsburgh woke up to the news about Orlando.
While some cities have parades, Pittsburgh has historically held a Pride march, although for some, the difference is nil, and there are many that call it a parade anyway. The event celebrates and commemorates the Stonewall riots of 1969– an event of multiple night clashing between the NYC police and the queer community following a police raid on the Stonewall Inn. Pridefest has traditionally been a place where organizations and entities make their resources available to the gathered lesbian, gay, bi, trans, and queer community. However, under Delta's leadership it has become the avenue for corporate sponsors to reach out to the community. Some within the non-profit sector, see the cost of participating so high, that they are unable to be present. but the Allegheny Health Services and UPMC's (which are battling to control of the health care market in our area) take up full city blocks of the PrideFest.
Unfortunately for too many people, when you say "Pittsburgh Pride," all people think about is Delta's Pride in the Street event. Pride in the Street is a huge street party where Delta spends a ton of money in an effort to make enough money to be a functioning organization all year. In an effort to draw the largest crowd possible, they bring in some named celebrity, who is generally quite costly. Delta's focus has been to broaden the audience for Pride in the Street. They partner with a local commercial radio station, and this year, brought in Kesha, who has a very mainstream following. Kesha was the perfect performing artist in some regards. Straight people could want to see her and because she produces dance club hits, younger bar-oriented gays would love her too. And these were the primary constituencies that made up the Kesha crowd. I'm betting Delta was extremely pleased with the amount of money they took in.
I attended Pride in the Street this year. It was my first time to the event since the year Patti LaBelle performed. The party was disappointing to me, although looking around, it was clear that it appealed to many– I was in the minority. I found the audio quality horrifically poor, and the crowd overall, too drunk and too straight. Don't get me wrong, I love straight people, but for me Pride is about (among other things) celebrating the tribe which is gay, lesbian, bi, trans and queer. Pride is about making those identities visible rather than making them invisible as they blend into a broader sea of drinking people.
A Delta board member told me, essentially,  that the sound can't be any better because this is a street event. But I've been to a few too many circuit parties with far larger crowds and fantastic audio. Delta just doesn't know how to really do it right when it comes to sound. But as I said, I was in the minority, and I know for many this was experienced as a good party.
Now consider Sunday morning. People tuned into the news or to Facebook to find that a gay bar in Orlando was the site of the deadliest mass terror attack in US history other than 9/11.The shooter was muslim and in a 911 call, had pledged allegiance to ISIS, so the massacre was first attributed to muslim extremist ideology. ISIS has been especially brutal, beheading or pitching gay men off of the roofs of buildings. It was an easy stretch to connect these dots. But it was clear: this was an attack against the LGBTQIA+ community, and those most affected were queer persons of color as it was a latin night at the gay club. The story became even more complicated as we heard early reports that perhaps the shooter was a closeted gay maan and had had either relationships or hook up with gay men. Since then, the FBI have ruled out these stories as unverifiable.
For some time , many in Pittsburgh have been at odds with the Delta Foundation about Pride. For some, Delta "stole Pride" from the GLCC, while for others, the issue is that they have commercialized Pride and placed corporate interests as more important than a community focus. With Delta's emphasis on the Pride in the Street event, an event somewhat similar to a circuit party, which almost by definition is geared to a gay male constituency, many, and especially trans and queer persons of color have felt left out.
This culminated last year with the birth of Roots Pride Pittsburgh as an alternative and confrontation to Delta's Pride. This year, many have been asking– what's changed? And the answer most come to is that little has changed. Delta made a more public call for volunteers this year, but it appears no real efforts were made to reach out to anyone who was vocal about the problems that exist within Delta.
Will the Orlando massacre prompt changes for Pride here and elsewhere? That is the question that should be central and replace old resentments about Delta and Pride. What has happened in the past is the past, but we live in a different world post the loss of these 49 mostly young queer persons of color.
In part 2 of this post, I will lay out what I believe needs to happen with Pride in a world post Orlando. What we need from Pride is a stronger community. All elements of Pride need to be designed/planned to welcome, support, and empower persons as individuals as well as the whole of the LGBTQIA+ community.